What is the role of a Product Description Copywriter?
Why do you need one?
The answer is simple and straightforward. You need conversions. Sales!
Watching that big chunk of money rolling in every day from your e-commerce website is a great feeling.
Every e-commerce store owner likes to see sales in daily reports. That's the lifeline of their business.
Writing good product descriptions might seem simple at first. You might think that anyone may grab a pen and start writing those high converting descriptions.
But I should tell you, that's not right.
Product descriptions not only help in selling your products, but they are also important for SEO.
This is because each item in your e-store is treated as a different page by search engines. A page is visible in the search engines based upon its keywords.
For doing the SEO right, you need to focus on the quality of your product descriptions, and for that, you need an expert product description copywriter.
Product descriptions are of two types–
The first type of descriptions are those written simple without any flair or tricks/triggers. This is plain text. Just describing the features of the product.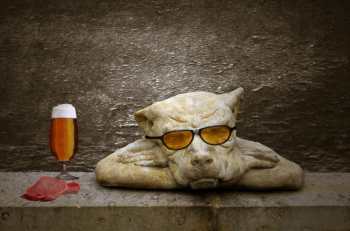 The second type of descriptions have science in them. Yes, you heard that right. I said science. Those descriptions trigger emotions and logic in the reader. They sound like a deal or profit to the reader. They make the user look smart in making the purchase.
Now, you might be thinking about the impact of each type of descriptions.
The first type of descriptions have a very poor conversion rate. Why?
That's because they sound like a 'table of contents'. The users get to know what's in the package, but they are not told how it will benefit them.
It doesn't sound like a deal to the reader. And so they don't buy.
The second type of descriptions have their own magic factor. They not only describe the contents, but they describe them differently.
They show the user how the product is a smart steal. Mentioning the benefits. How the features of the product will help the buyer and solve their problem.
That's where I come in.
Being an expert product description copywriter, it is my responsibility to help out people with their product descriptions.
I have written SEO product descriptions for  more than 5000 products and 15 e-commerce websites till date. The products come from different verticals ranging from gifts and promotional items to lights and PowerPoint templates.
My clients generally see an upsurge of around 23% in conversions after using my e-commerce product descriptions.
Apart from the website content of your e-commerce business, the product descriptions are what matter to the buyer.
Feel free to contact me if you are in need of a product description copywriter. You can also view my product description copywriting rates. Thanks.
$100 Off On Your First Order
Begin a project with us and get $100 off on it