Writing Product Descriptions
Writing product descriptions is no different than laying a trail.
Laying a trail? How?
A product description is the text that accompanies a product in an e-commerce store.
How many times have you purchased a product online without reading its description?
Probably, never.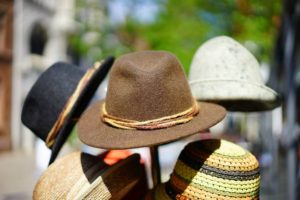 When I say laying a trail, it means giving the reader a direction. A direction which leads towards an action. Which is eventually buying the product.
As human beings, our minds always get tricked with emotions.
A product description might seem a simple block of text. But, if you have hired an expert product description writer, it would me more of a psychological wand.
For example, my clients always seem amazed, how 150 words of content written by me earns them hundreds and sometimes thousands of dollars in sales. With just one product.
I have to explain them, that a product description is all about explaining a person that they are stealing the deal.
A good product description example:
Stick to your favorite game for hours with the amazing E- Blue Cobra gaming chair. Designed to serve the ultimate gamer, this chair adds to your gaming experience subconsciously. The adjustment settings for the E-Blue Cobra gaming chair have been designed with precision to please even the most sluggish gamer.
The back can be adjusted to at any angle up to 118 degrees. Moreover, the seat height is adjustable which ensures it is not only meant for people with average heights. The chair features a conventional tilt mechanism so you don't have to learn any new techniques to adjust the settings. Adding to the comfort, the armrest can be rotated 360 degrees full so one can match them with the tilt settings.
These chairs have been carefully designed keeping the ergonomics and comfort factors in mind. It is a one piece construction made with glass fiber and nylon so you don't have to worry about loose joints and detachments. The breathable PU leather adds to the comfort by allowing you to use these chairs for long stretches of time.
What's best in the above product description is that it highlights the problems of the user, and provides a solution for it.
For example, the description highlights the problem of sweating after sitting for long stretches of time, and provides a solution in form of the breathable PU leather.
This arouses emotions. The emotion of pain by highlighting the problem and the emotion of comfort by giving a solution.
This is what makes people buy.
Ultimately, they are on your website to find an apt solution for their problem.
Just like you are always looking for the best product at the lowest price in a supermarket.
Writing product descriptions is a form of creative copy writing which imbibes creativity and sales skills of the highest order.
$100 Off On Your First Order
Begin a project with us and get $100 off on it